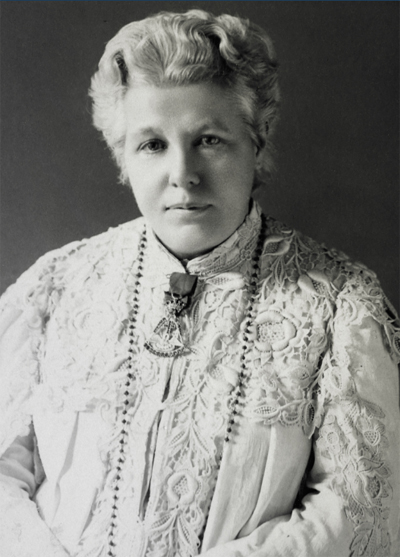 The Happy Valley Foundation was established in 1927 by Dr. Annie Besant, one of the great women of the 20th Century. Dr. Besant, president of the worldwide Theosophical Society for more than twenty-five years, was a renowned social activist who generated significant social and humanitarian reforms in Britain and lent strong support to India's independence movement.
In 1926, on a journey to the Ojai Valley with J. Krishnamurti, D. Rajagopal, Rosalind Williams (Rajagopal), and Fritz Kunz, Annie Besant visited a vast area of pristine land. She envisioned this site as a place to establish an educational center that would nurture spiritual, artistic and intellectual growth as well as physical and mental well-being. She also knew that sustainable worldwide improvement in the human condition begins with the individual. In 1927, she raised funds to secure nearly 500 acres in the Upper Ojai Valley. She appointed trustees to further her vision of a non-sectarian foundation, "without distinction of race, creed, sex, caste or color," that she named Happy Valley Foundation.
During WWII an unusual coalition of idealists, including Robert Logan, Louis Zalk, J. Krishnamurti, the Rajagopals, Aldous Huxley, and Dr. Guido Ferrando, gathered in Ojai. Recognizing the prescience of Annie Besant's educational concepts, they incorporated these into the core philosophy of the Happy Valley School (now called the Besant Hill School of Happy Valley).

Annie Besant saw this land as a place where her ideals could be given form through activities in which the multiple aspects of culture would find expression. This has been realized with the creation of the Happy Valley Cultural Center.